Food and tourism are inextricably linked and Ireland has an enviable reputation for its food. While visiting Ireland eating the local cuisine is not only appealing and satisfying; it is often the main attraction.
How would you feel about reigniting your senses on a Culinary Tour of Ireland? Perhaps you would like to participate in a cooking class or forage for seaweed and wild herbs on the Wild Atlantic Way. Taste our succulent grass feed beef, mountain lamb and ocean fresh seafood. Bake bread, sample cheese or learn about Irelands famous dairy products. If so join our Culinary Tour of Ireland. Pack your jacket, suitable foot ware, camera, note pad and join us. Along the way enjoy our breath taking scenery, friendly people and stunning sights.

Travel by luxury coach and a dedicated driver. Any combination of these components make for a unique and memorable culinary experience. Enjoy accommodations from luxurious hotels and castles to quaint country houses. Learn some of the secrets to Irish cuisine from renowned Chef Neven Maguire stay at his award winning hotel and cookery school. Dine at Clodaghs Kitchen, in Dublin, Clodaghs love for great Irish produce and Artisan producers is evident with items featuring local fish & meats, organic Irish vegetables, farmhouse cheeses and much more.
Our first Culinary Tour of Ireland was a tremendous success and we are currently creating another culinary food experience for April 2018. Please contact JD Tours for further information info@jdgolf.ie.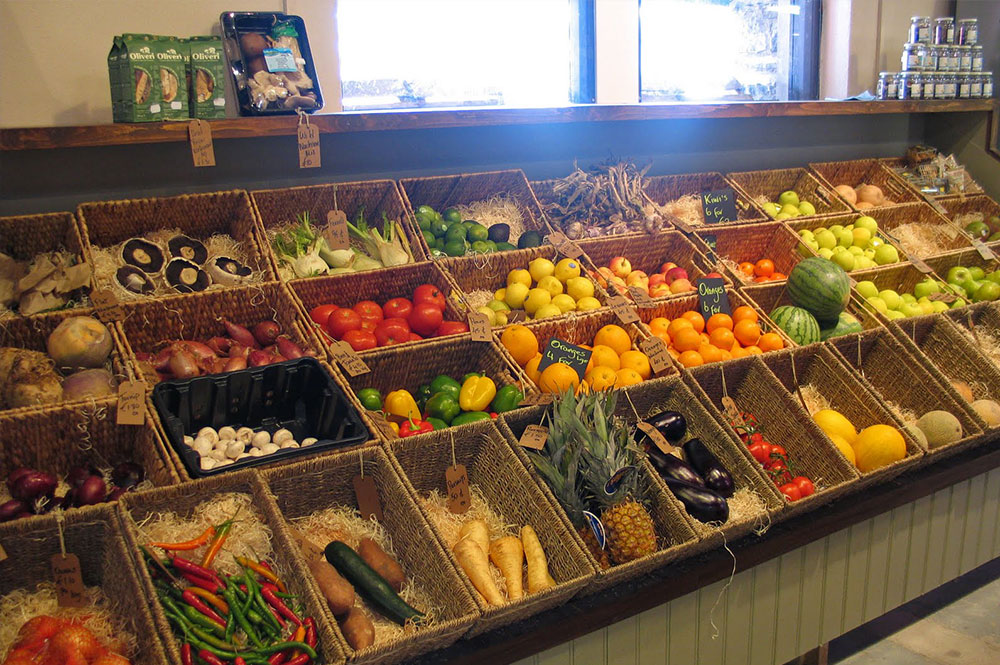 Colourful stalls, recipe swapping and a cheeky haggle over fresh produce, the farmers' market isn't just a place to pick up some artisan cheese, it's a social event in itself. Fresh juice made from local organic fruits, an abundance of farmhouse cheese, local meats and salamis, homemade breads and cakes, homegrown fruit and vegetables, jams, chutneys, authentic Irish street food with an artisan twist and so much more.
Its all about local people growing and selling their produce in a local community. Farmers' Markets in Ireland have experienced considerable growth in recent years with fewer than 100 markets in 2006 and almost 150 currently in existence throughout Ireland.
Chef Neven Maguire, MacNean House & Cookery School
You will find the best food and hospitality Ireland has to offer at Neven Maguire's award-winning MacNean House and Restaurant, nestled in the foothills of the Cuilcagh Mountains, Blacklion, Co. Cavan. The Neven Maguire Cookery School is located beside Mac Nean House and Restaurant. All courses conducted by Neven personally who has carefully selected a range of his own recipes for participants of all cooking levels.
Course numbers will be deliberately kept small so participants can enjoy direct instruction and assistance from Neven and his dedicated team. Courses begin with a demonstration of the dishes by Neven. Afterwards you will have the opportunity to cook the dishes under his helpful, friendly guidance in a fun, hands on setting. The Neven Maguire Cookery School is the ideal location for all aspiring chefs and budding food enthusiasts.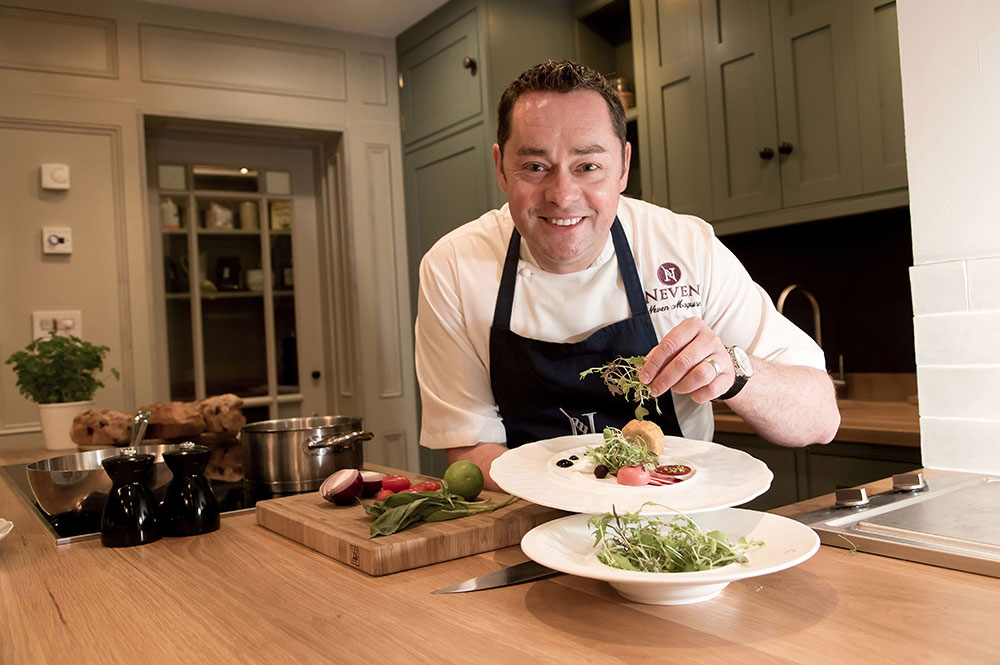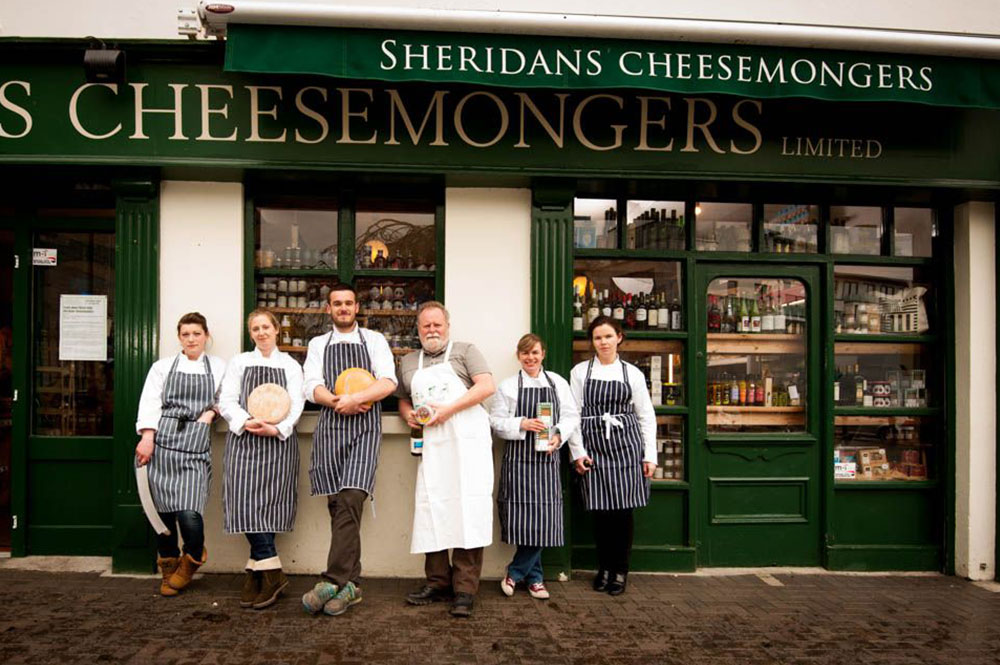 The company was founded in the mid 90s when brothers Kevin and Seamus started selling Irish farmhouse cheeses at the Farmers market in Galway. Shortly afterwards they opened a shop in Galway with Irish farmhouse cheeses piled from floor to ceiling, then came the shop in Dublin City. Nowadays their cheese and products are wildly available.
Sheridans are committed to sourcing the highest quality artisan products and building links directly with the food producers. Many of the farmhouse cheeses and foods are handmade locally in Ireland with a wide selection of dedicated artisan producers from over Europe. Such delicious products can only compliment your cheese plate delight.
Seaweeds are marine algae, both macro and large. Seaweeds are sea plants grown in the sea and when harvested and digested have remarkable nutrients, vitamins and trace element values. Since the 18th Century over 500 different species of seaweed have been identified around the shores of Ireland. With the Gulf Stream and Ireland being located between 51 and 55 N, many warm water species of seaweed are at their Northern Limit and also some cold water species are at their Southern Limit.
Of the 500 species around the shores of Ireland, only a few are harvested and used commercially. Dr Prannie Rhatigan is author of a marvelous seaweed book called Irish Seaweed Kitchen and certainly worth reading. Dr. Rhatigan is a medical doctor has a lifetime experience of harvesting, cooking and gardening organically with sea vegetables. Born and raised in North West Ireland, she has a lifelong interest in the connections between food and health.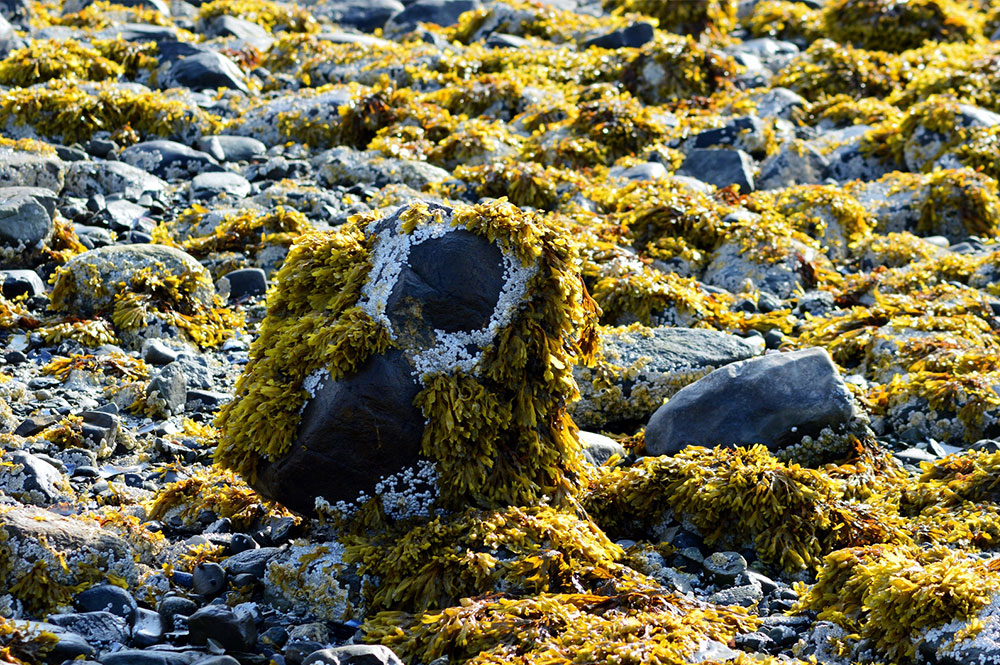 Guinness Store House Dublin City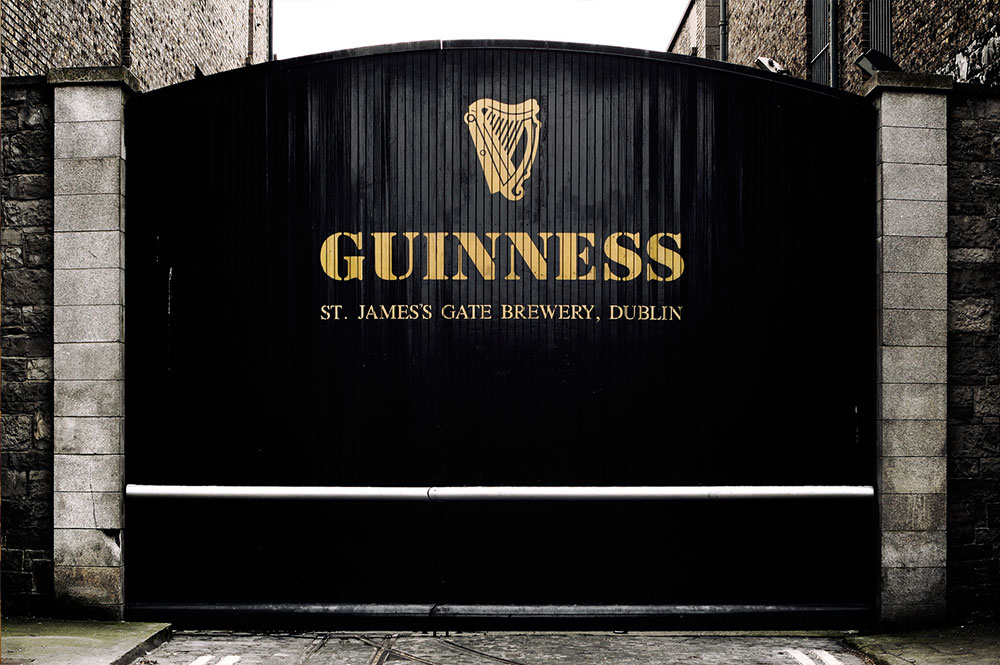 The Storehouse is Irelands number one visitor attraction. The Storehouse covers seven floors surrounding a glass atrium in the form of a pint of Guinness. The ground floor introduces the beers ingredient, water, barley, hops and yeast and the brewerys founder Arthur Guinness. Other floors feature the rich history and heritage of Guinness providing a magical journey into the heart of the world famous brand.
The seventh floor houses the Gravity Bar with views of Dublin and were visitors may drink a pint of Guinness. The historic building is located at St. Jamess Gate in Dublin City Centre. The Storehouse is also home to the Guinness flagship retail shore packaged with unique and exclusive merchandise and memorabilia.
This highly acclaimed, award winning traditional smokehouse is owned by Peter and Birgitta Curtin and located in the village of Lisdoonvarna, Co. Clare. The smokehouse produces exceptional smoked salmon and locally caught trout and mackerel. The Organic Smoked Salmon comes from Clare Island Co Mayo, while the Premium Smoked Salmon is from County Donegal. The latest addition is tender and succulent Hot Smoked Salmon with honey, lemon and dill or pepper, infused with delicate oaky flavour.
Peter is a master fish smoker, adding nothing but time, skill and patience to his raw ingredients. Fish is smoked on site and you can get a serious waft of it as you walk up the street. Next door to the smokehouse, there is a visitor centre showcases the history of fish smoking in a media presentation style, and the food shop attached stocks all the Burren Smokehouse products and other Irish artisan producers.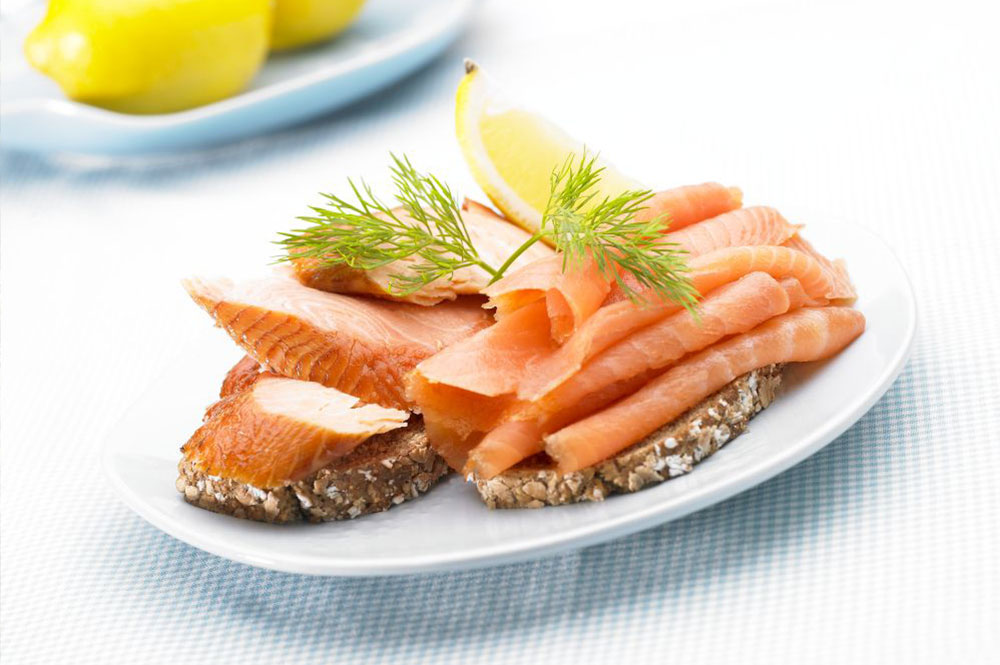 If you decide to leave the planning to someone else JD Golf Tours are among the most trusted names in European golf travel. Based in Shannon, Ireland this outfit is popular and efficient.
– Luxury Magazine for American Airlines
Whether designing a customised Golfing Itinerary for individuals, a larger Golf Tour for groups or corporate incentive trips, our focus is to guarantee a Golfing experience that exceeds your expectations and one which you will remember for a lifetime.
Our impeccable reputation now precedes us, the majority of our clients coming from personal recommendations and repeat business. Please fill out our request form. We will prepare a customised proposal and reply back to you. Once you are satisfied, we will confirm availability and finalise your itinerary.
THE JERRY DONWORTH OUTSTANDING CONTRIBUTION TO GOLF AWARD
Receiving awards is always special and gives great satisfaction for the work one has done, getting an award from my very good friend Jerry Donworth and presented by his daughter Kyra was extra special and one I will always treasure, thank you to the Donworth family
– Christy O'Connor Jr