More than two centuries ago Bonnie Prince Charlie used Culloden House as his battle headquarters prior to that fateful and final battle on Culloden Moor. Today, this handsome Inverness luxury hotel stands in nearly 40 acres where you are free to wander about the elegant lawns and parkland to enjoy the exceptional peace, tranquillity and majesty of the grounds. Undoubtedly our greatest asset is the staff. Here Highland hospitality has been elevated to its highest art form without being "stuffy" nor too "proper" or reserved. After all you deserve, without compromise, the very best.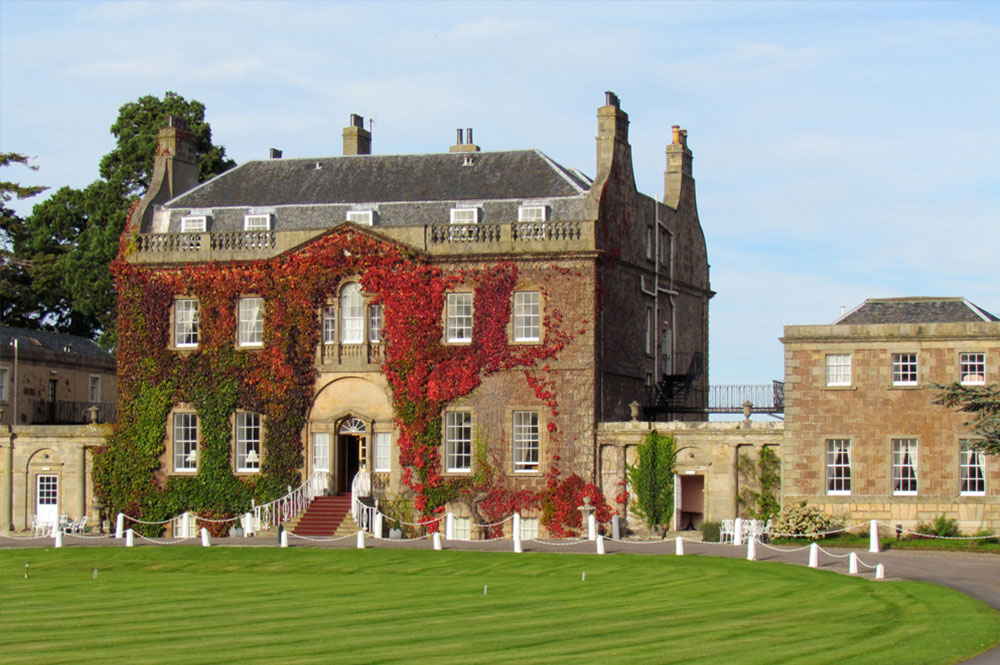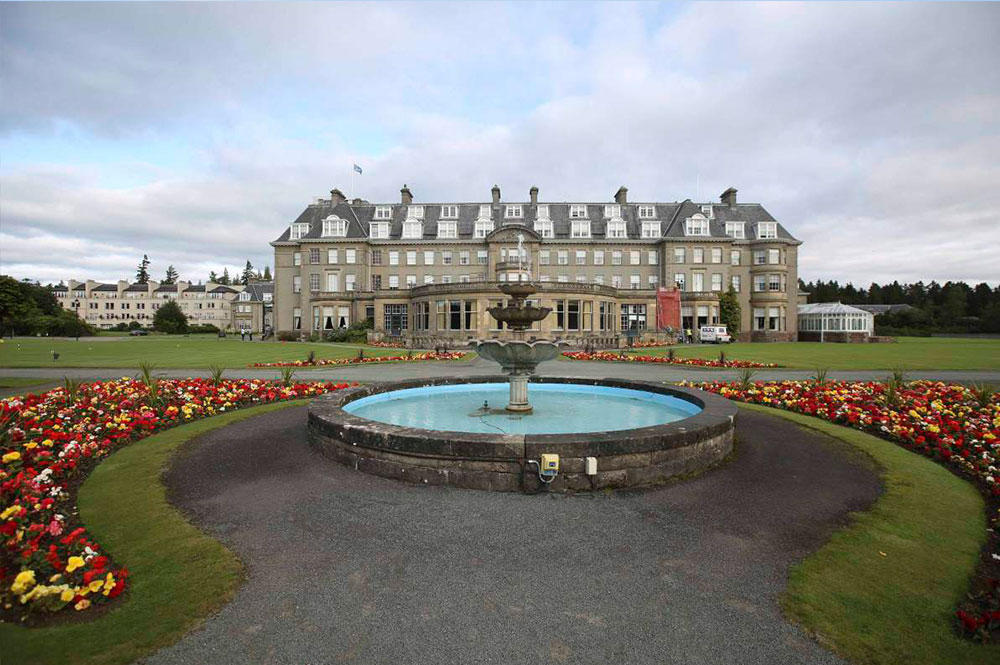 Poised on the edge of the Highlands, Gleneagles nestles in a khaki and violet bowl in the Ochil Hills. Set in a delightful location, Gleneagles offers a peaceful retreat, as well as many sporting activities, including the famous championship golf courses. Amongst the dining options is Strathearn with 2 AA Rosettes and Andrew Fairle 2 Michelin star restaurant. Service is always professional, staff friendly and nothing is too much trouble..
A delightful Scottish refuge surrounded by an 11-acre estate, the Marcliffe Hotel hits just the right note between refined elegance and indulgent relaxation. Occupying a handsome white mansion, the hotel offers a sensational spa, seasonal Scottish produce in the restaurant and is a superb base from which to discover the regions castle and whisky trails. The Marcliffe is a charming, family-friendly and intimate hotel with a warm and easy-going ambience. Wandering through the house, you will discover a fine collection of paintings, porcelain, antique furniture and artefacts, including a display of 140 cheese dishes.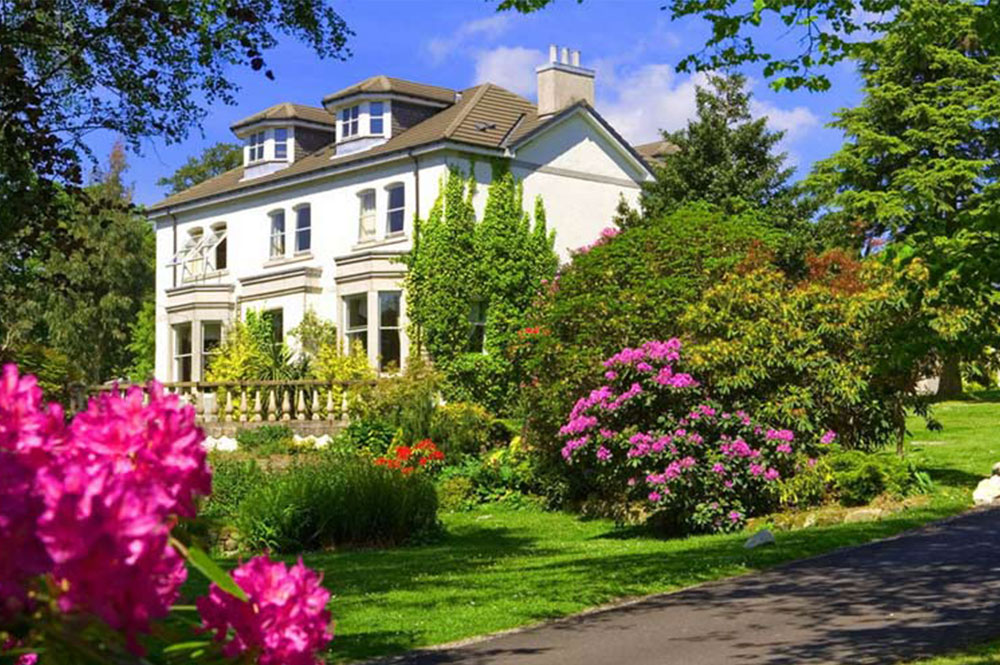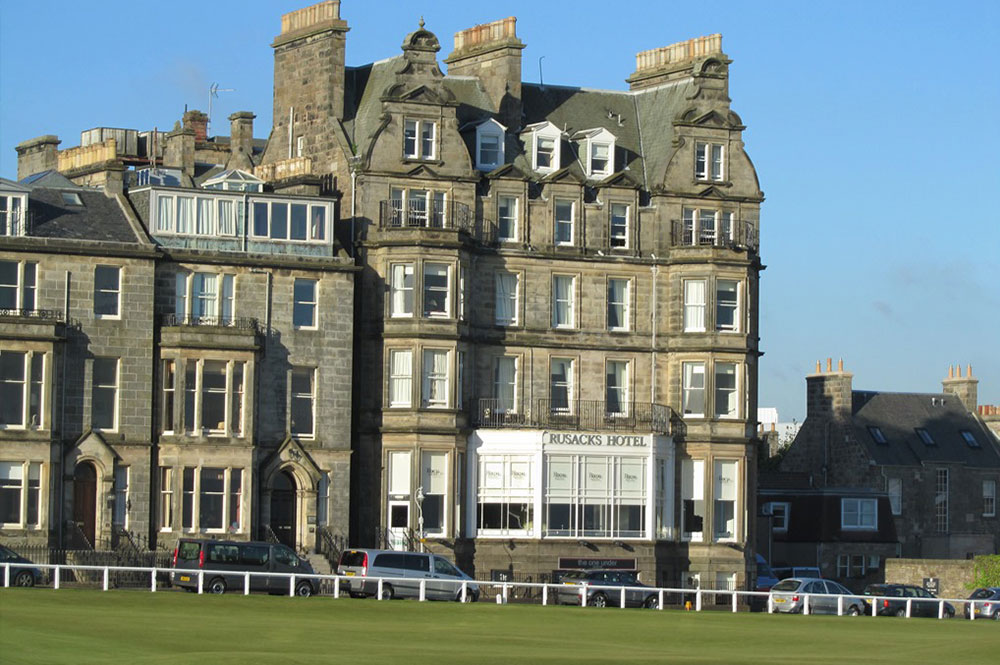 Just a nine-iron away from the first tee of the most famous links golf course in the world, Rusacks Hotel opened its doors for business in 1887 just as the game of golf began to take off in earnest. You cannot imagine a better location for a hotel than that provided by Macdonald Rusacks Hotel and though the vista has hardly changed in over a century, the hotel has been stylishly remodeled over the years and now provides fine four-star accommodation, reflecting the history of golf and of course, taking advantage of its prestigious location.
St Andrews Old Course Hotel
Certainly the most luxurious five-star hotel in the historic university town of St Andrews, the Old Course Hotel is situated just five minutes walk from the heart of the town and enjoys a spectacular location overlooking the famous 17th "Road Hole" on the Old Course. Boasting superb facilities and excellent service, the Old Course Hotel is one of Scotland's leading hotels and for those seeking that extra bit of pampering, there is nowhere finer to stay when visiting the Home of Golf.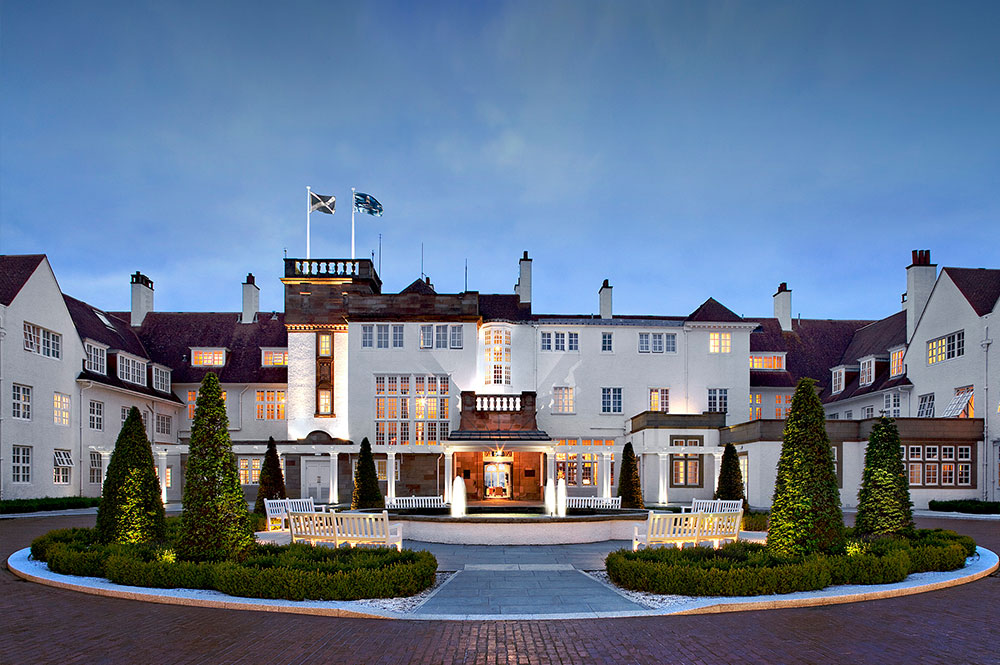 Visit a place where untamed countryside and unspoilt coastline sit side by side, where history meets state-of-the art, where Robert the Bruce once ruled. Welcome to one of the world's finest hotels/resorts. All of the bedrooms at Trump Turnberry are decorated to the same high standards, traditionally appointed in rich fabrics and elegant furnishings. Individually designed and in keeping with a grand Edwardian country house, the rooms form their own unique ambience with many offering breath-taking ocean views.
If you decide to leave the planning to someone else JD Golf Tours are among the most trusted names in European golf travel. Based in Shannon, Ireland this outfit is popular and efficient.
– Luxury Magazine for American Airlines
Whether designing a customised Golfing Itinerary for individuals, a larger Golf Tour for groups or corporate incentive trips, our focus is to guarantee a Golfing experience that exceeds your expectations and one which you will remember for a lifetime.
Our impeccable reputation now precedes us, the majority of our clients coming from personal recommendations and repeat business. Please fill out our request form. We will prepare a customised proposal and reply back to you. Once you are satisfied, we will confirm availability and finalise your itinerary.